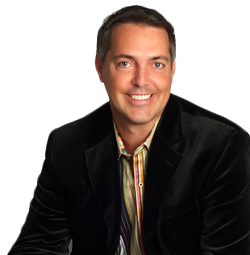 From The Desk Of Sean Roach
International Best-Selling Author/Presenter and Celebrity Speaker Coach,
Responsible For Hundreds Of Millions In Platform Sales!

The "old way" of getting paid to speak is history!
Follow this story along as I explain why…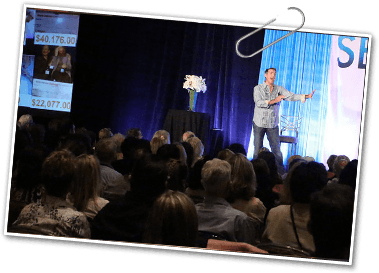 Back in 2002, two young guys, John and Steve, met at a Speaker Training Event in Sydney, Australia…
Both these guys were from the same industry… and both were already well-established, successful, and making decent money.
What's more…
Both came to this speaker training event seeking the same thing…
Leverage!
You see… both John and Steve complained of being TOO busy working one-on-one with clients…  they knew working this way put a permanent "cap" on how much they could earn.
But these guys were SMART!
They knew if they were to speak in front of a crowd… they could make 4, 5, possibly even 10 times more money in the same amount of time.
During the seminar, one thing became obvious to all. John was the better speaker. He was funny, engaging, inspiring and magnetic... To top it off, he even had the 'looks'.
In fact, he was the shining star of the group.
Steve, however, well... He was more of your "Mr. Average"… The type who gets lost in a crowd.
Nonetheless, they both kicked-off their speaking careers at the same time.
Then recently, after 11 years…
John bumped into Steve at Brisbane airport. They were still in the same industry. And both, as it turned out, had made successful careers for themselves as professional speakers.
But there was a difference...
John (the better speaker) was making $145,000 per year from speaking.
Steve however…  he was making…
Over $1.6 Million Dollars a Year From Speaking!
So what made the difference? Well I'll tell you in a second… but first let me tell you what happened during those 11 years.
John was still going-around pleasing audiences with his great speaking skills and magnetic personality.
But Steve... he met a Mentor who taught him some valuable lessons early on in the piece...
He discovered that being a successful speaker had very little do with how well you speak…Very little to do with having natural talent or charisma... DEFINITELY had nothing to do with intelligence. And sadly, having a depth of product knowledge… well that wasn't much of a factor either…
Steve learned that to be a successful and PROFITABLE speaker, he had to master just one skill.
How To "Sell From Stage"...